Blog Article
5 tips to make the new loyalty & customer card a direct success.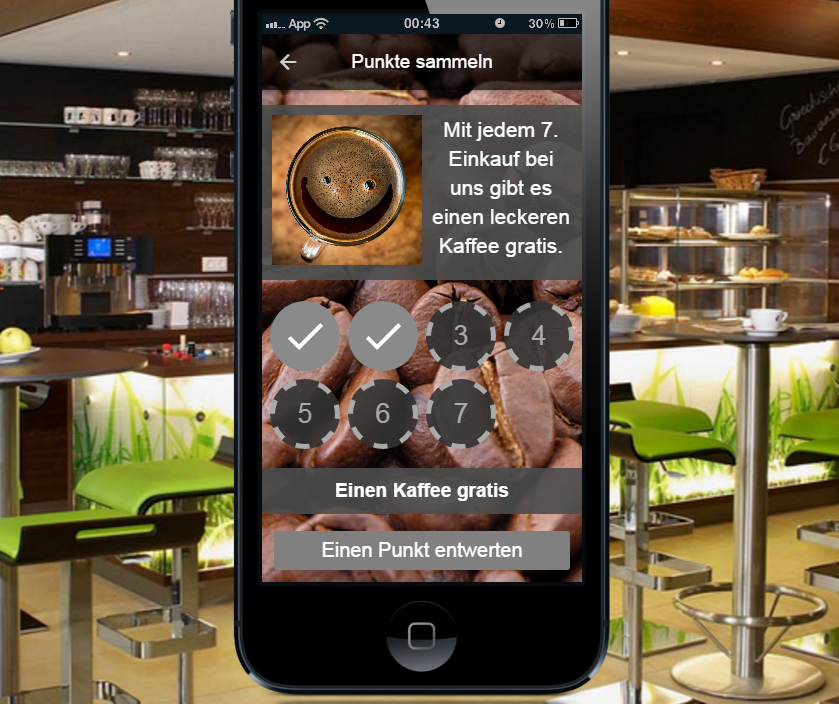 Yes, you read correctly, loyalty or customer card! Yes was not that something before the digital age, the time without smartphones?
No also in today's times, these so-called old stamp cards can be relaunched and operated perfectly easily digitally.
Tip 1 - For a business with locally based business ideally applicable.
Save plenty of paper or manual stamping. With your own app, you offer your users and customers suitable cards directly from the app.
As a building block in the app management quickly selected and directly visible as a menu item in the app, the biggest hurdle is overcome.
Tip 2 - But before it goes off eagerly, briefly pause and pay attention.
This marketing tool is one that wants to be long-term. After the publication and digital distribution, only in the course an effect shows up.
The aftermath is then known to be a firmer and more reliable customer base, on which you should definitely build.
Tip 3 - The distribution of the card goes easier than you think.
With the possibilities of one's own app, one has already acquired mechanisms to repeatedly refer to the mobile presence and to put it in perspective.
Now with the digital stamp card, however, the factor is added that the general marketing actions to promote the app can be linked to the card. Thus one provides inevitably for a stronger Sogeffekt with that the customer map as further increase in value is noticed and the installation and/or the Download of the own App thereby still more strongly fires.
Afterwards your users have a reason more the App on cell phone to leave and more frequently call. To that the map is perfect always at hand. "Ohh I forgot" then belongs to the past.
Tip 4 - Different variations on customer cards are simple and show what works best.
Where you had to print 1000 cards in the past and then see the success only in practice, is today in an instant in addition to the one card also a second or third variant angetestet.
If desired, one after the other, in which one withdraws previous unstamped maps digitally or halt side by side, with which the user can select a map suitable for itself.
Tip 5 - Stay tuned, the future brings undreamt-of possibilities.
Due to the digital character of the map, this can be advertised more actively in the future, for example. Users who irregularly reach for the card can be excellently encouraged to do so, in part automatically via push notification,
It will also be interesting to see in detail the dwell time of the cards handed out or the average holding time of the cards.
All this and much more will be made possible by technology in the near future.
So stay tuned with this in mind and start with the first experiments.