Blog Article
The live report of your app - your success at a glance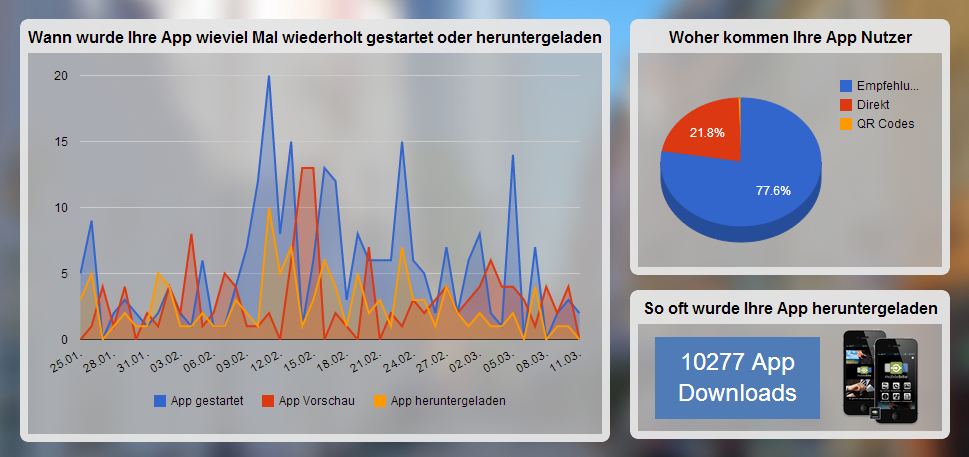 Having an app is essential for the modern business today. Having control over all areas is equally important. With your app's live report, you have that control. We have made success measurable for you.
The statistics show you how often the app, the past 45 days has been used and how many customers have downloaded it. In addition, you can see where your customers come from and how many times your app has been downloaded in total since it was created.
And this is how you read the charts:
The success of your app - live and in color


The blue line tells you how often the app was used that day.

The red line shows how many customers previewed the app.


The orange line represents the number of new apps downloaded on that particular day, that is, how many new app users they gained that day.
The pie chart - How your customers found the app:
In the top right corner under "Where do your app users come from" you can see how your customers downloaded the app. Either through recommendations, directly via the link or download via Play and AppStore, or via QR code. Referrals means that you yourself or someone else linked the app on the internet, for example via a Facebook post or a link on your company homepage, and new users found the app directly via this link.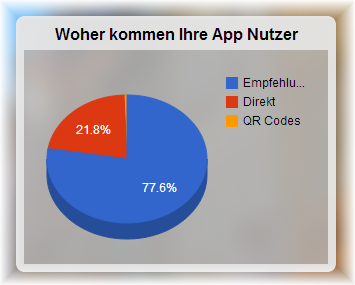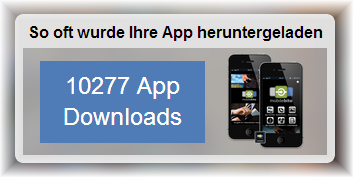 App users total
In the bottom right corner of the app management overview you can see how many times your the app has been downloaded in total. So it tells you how many of your customers you can reach by means of your app.
It is also exciting to follow how customers react directly to your actions. Why not start a spontaneous promotion? For example, with a coupon that arrives as a PushPlus notification to your customers and see how the statistics change positively.
Here you can go directly to App Administration. There you can then simply click on "Live Report" at the top right to see the statistics.
Do you have any requests or suggestions? We look forward to your comment or your message!