Blog Article
New blog series "But now! - Digitization made easy"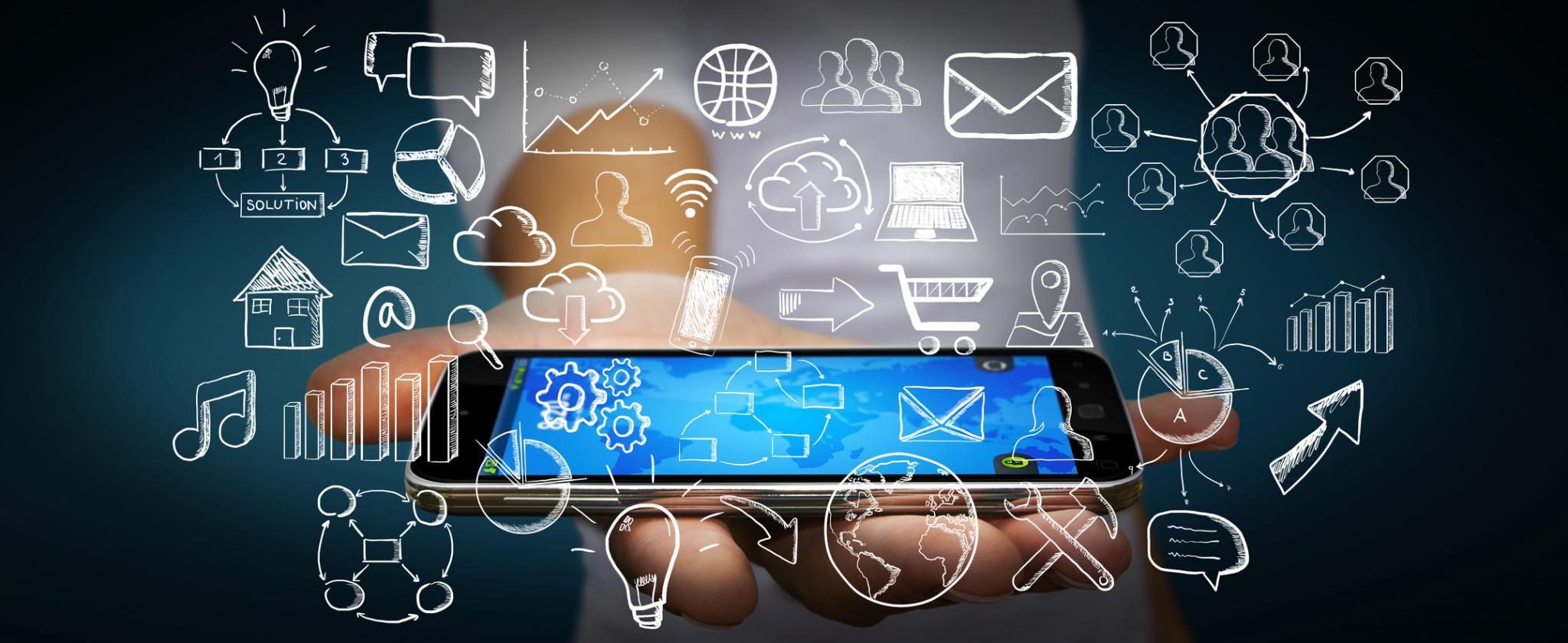 They still exist: classic entrepreneurs who waited a long time to digitize their business because they hoped this "trend" would pass. When the digital world did stick around, they finally put a website online, got an email address, boosted their rating on Google - and then thought, "Great, I'm digitized. Done."
But beware, dear entrepreneurs: the aforementioned aspects of digitization belong more to the essential basic equipment of today and represent only the basis for the actual digital transformation.
You, too, can successfully digitize your company
To effectively digitize your own business and promote it to a higher level, there is more to it: it is a matter of optimizing almost all processes of your own business model through digital, information and communication technologies. Whether it's sales or logistics, purchasing or manufacturing, marketing or availability: thanks to digitization, these fields can be rethought and implemented.
Nevertheless, digitization is not witchcraft: nowadays, everyone is able to present themselves and their company profitably on all channels - and without having to be a developer or digital native. We would like to show exactly how in this new series "But now! Digitization made easy".
We support you on your way to a digitized business
Your own app can be an essential part of the digitization of your business. In your marketing and communication with your customers, it opens up numerous opportunities that you can use quickly, easily and, above all, successfully.
However, apps are not the only way to profitably plunge into digital transformation: there are also other ways to make your own business target group-oriented and contemporary.
The aim of this series is to show you in concrete terms how you can score digital points quickly and easily, with step-by-step instructions, best-practice examples and valuable tips.
We will take you on an exciting journey to a wide variety of industries and show you how our customers and partners are making a big impact in terms of digitalization with little resources. Whether it's retail, services, trades, healthcare, education, media or much more: be one digital step ahead of your competition!
Pick up customers where they are: App-solutely easy and App-solutely successful
Let's start with the benefits of using an app to digitize your business. As you read in our last blog post, with your app as a touchpoint you have direct access to your customers, you can communicate quickly on the go, share information and inspire emotionally. This keeps you up to date and just a click away - a convenience customers love.
In addition, customers are increasingly using all channels for their purchases, as you could read in the article "Your customer is omnipresent - be too!" : With your app, you can always be there at the right micro-moment to pick them up right there, engage them online and offline, and offer them everything they're looking for.
As you can see, everything speaks for an app - and it gets even better: this step of digitalization is much easier than you might think! In the following, we would like to go into detail with you on how to actually implement an app.
Ingredients for a successful digital transformation? You and your app!
The ingredient list is quite short compared to the effect: What is needed is an app, a business (or several), motivation and some time. Here we go.
1. Plan app
Create an app with us or with alternative app building kits - your app. There is usually a free trial period to get to know the whole thing.
But before you think about what content and features you want to use - and especially which ones meet your customers' needs - you should do something else: drum it up!
2. Make your customers aware of your app!
Advertise your app on your websites, talk about it on your Facebook account, use mailings, newsletters and Twitter to publicize the app.
And even when you talk to a customer on the phone or in your brick-and-mortar store, take every opportunity to mention your app and its benefits.
Also ask what your customers want, get feedback and stay in touch.
In a nutshell, you could say: treat your future app like a new product!
3. Create an app
When it comes to content and features, it's essential that you think about your customers' needs, not your own. Take advantage of our free, no-obligation trial here if you're unsure at the start - and ask our customer support team for advice too, we look forward to hearing from you!
4. Design? Do you already have!
Surely your business already has a logo, maybe even its own colors and a font. Well great, then of course you should use these for your app as well! Thanks to user-friendly editors, setup is quick, easy and clear - making it even easier for your customers to find what they're looking for.
5. Go digital!
You're ready - and you can go online right now! Make your app available in the Play and App stores, and also use all available channels again to draw the attention of your customers and anyone else who may become one to your new tool.
You can add, optimize and change much more after your app is online. However, the key is to attract and retain your customers with a clever buffet of content and products.
If all this was too theoretical for you, look forward to the next post in our series. Then, we'll use success stories to explain in very practical terms how our customers made their app happen.
Links to our blog posts:
https://www.digilöwe.com/blog/2016/08/your-customer-is-omnipraesent-so-are-you/
https://www.digiloewe.com/blog/2016/07/auf-den-kontaktpunkt-gebracht/