Blog Article
No Automatization, no Fun: Fun with your Digitization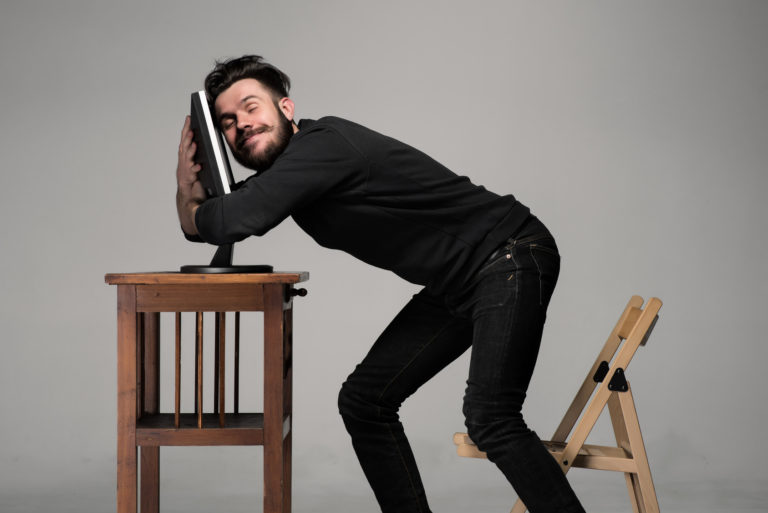 Exactly, today's title is supposed to be fun. Because that's what it's all about: having fun with digitization. A rogue who may think evil of it. And basically, that's the decisive factor: how you approach the matter, accept this challenge, enter into this really beautiful world.
I take the position that topics like this can actually bring fun. And that is for the initiator, i.e. you as an entrepreneur, and for the consumer or customer. Let yourself times on this thought.
With fun at the work and at the topic can be converted at first also so complicated seeming things with momentum. This alone makes them much easier. Let me make a few arguments for this.
Consider yourself a budding digital master with a penchant for automating your processes - because you really can be! Let's get more specific here - and use your own mobile app to show what will be fun for everyone involved.
Fun 1: Where do you want to go today? - New possibilities
With the help of the app construction kit, you already have 16 building blocks and functional areas. Roughly speaking, this means that you thus have over 300, if not 1000 possible combinations and uses. Spoiled for choice? Exactly not! As I said, it's up to you and your attitude. See it as a chance to be completely individual and really good here.
You can give free rein to your creative thoughts and perfectly assemble your control center for your customers' cell phones. No, forget perfectionism here. In today's world, it's all about recurring small advances, also called iterations. Playing with different possibilities means that while you have a goal, you are primarily looking for a first path. You will then build everything else gradually and primarily with the help of feedback from your users and employees.
In addition to the regular basic information, create a first concrete path for your users. This can be the table reservation for your restaurant, the mobile ordering option for the highly sought-after products of your souvenir store, or the best recipes from your cooking studio in downtown Wanne-Eickel.
Fun 2: Everything a little easier and more relaxed
This brings us to the next point. The goal is always to give your customers at least one concise digital benefit. This can - as enumerated in the examples - still be rock solid. Because this in itself makes your customers use your products more easily and makes it easier to address them again.
But it gets even better: depending on the options used, it also simplifies your own processes as an entrepreneur, since this standardization achieved in this way takes manual steps away from you.
For example, you no longer have to "lend a hand and an ear" to the usual extent when placing orders by phone. Fewer explanations, fewer repetitions, but change requests faster because processed digitally. What remains is more time for your business, for your visions, innovations - whatever else you are planning and doing.
Fun 3: Lean back: How your business spreads "by magic"
As you gradually integrate more opportunities, you will temporarily experience your digital app project taking on a life of its own. By the way, the same will happen for communication with existing and new customers.
The user numbers will show you that your app is in use and thus, in the best case, will cause a shift and, of course, new creation of sales in many places in the company. Not to mention you'll notice how much time is suddenly available to use intelligently and purposefully.
Fun 4: Get input and get better: Customer Feedback
With all the points you joyfully implement with the ulterior motive of benefiting everyone involved, customer feedback is of course essential. To do this, you must realize that your customers are people first, consumers second. For you, this means: create enthusiasm and make your target groups your fans.
People want to be part of an interesting story. Allow that and take your customers with you on your journey, make them this part of your venture.
In concrete terms, this means giving all interested design opportunities and participating in the development: Just keep asking for opinions, ideas and wishes. You will receive constructive feedback - and that is worth its weight in gold.
This praise will animate and motivate you personally. But even critical or even negative content and feedback can and should spur you on to keep improving given. So you can not only satisfy and inspire your customers, but also gain an advantage in the economic sense.
Fun 5: Handing off
In conclusion, I would like to mention in the last point that your mobile solution should not serve as an end in itself. This is about much more, namely you and your work on the company. That's right, not in, but on. Because you need time for visions, developments and growth.
Your mobile app takes work off your hands in the medium and long term and creates the necessary freedom to move forward. That alone is fun, but the whole thing will also bring you an economic advantage and thus even more joy. With these thoughts in mind, you'll be heading in the right direction.
All of this should at least make your previous thinking on the subject waver, if you still doubted the usefulness of your automation and considered it a burden. It's not, you can feel free to look forward to these changes!
We wish you every success in implementing your fun and thoughtful plans.
Give us a like or an interesting comment on the topic - we look forward to your input!