Blog Article
Four hard facts: If you don't digitize your company, you lose money and reputation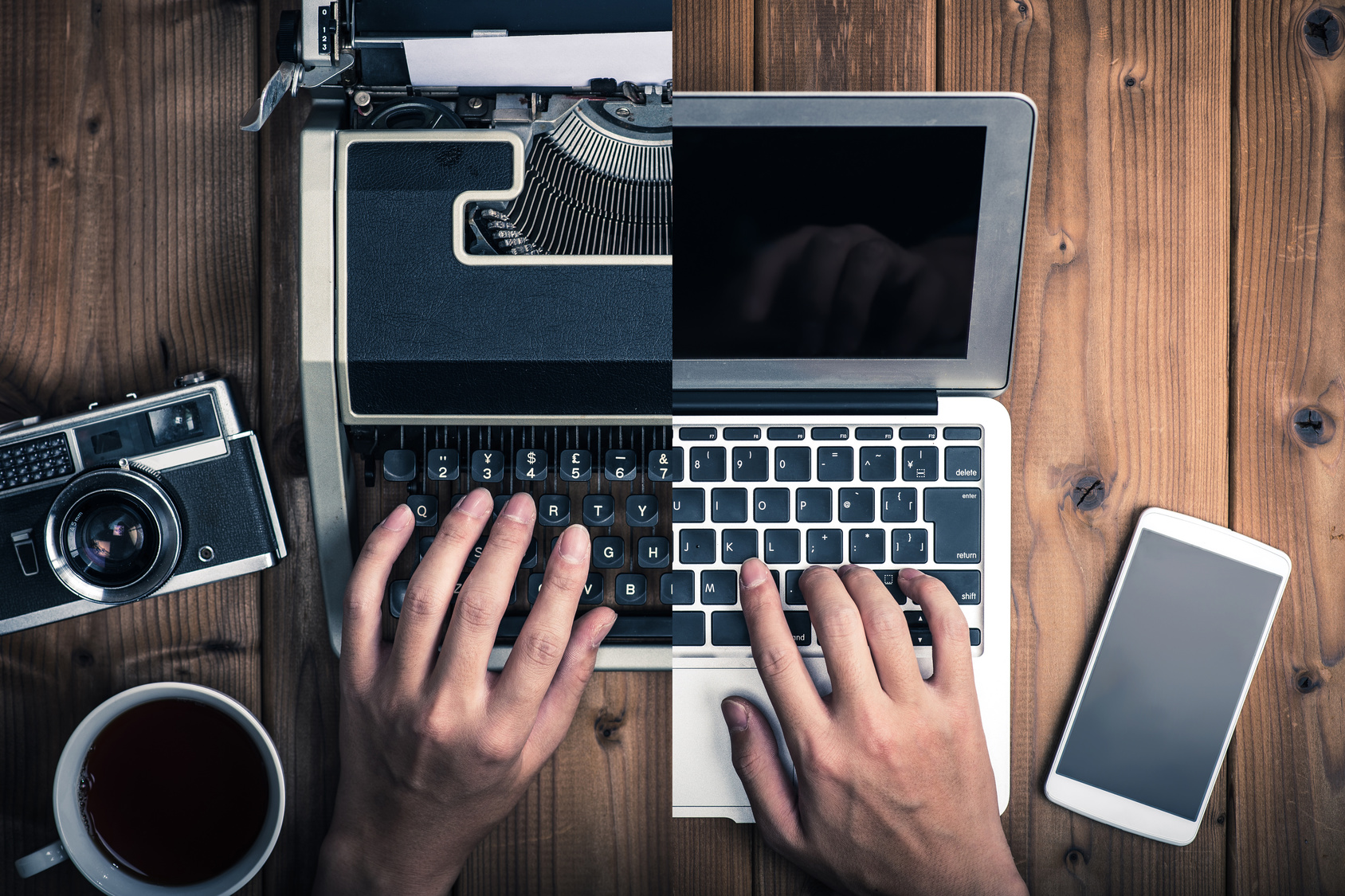 Companies that fail to embrace digitization are losing revenue year after year. It's time to rethink and take advantage.
The digital maturity level decides the future of your company
According to a study by the Bundesverband Digitale Wirtschaft (BVDW) [1] a large proportion of German companies have not yet got too far with their digital transformation. In fact, one in ten has not even dealt with digitization to any significant degree and has not developed initial structures or competencies. Just 16% have already successfully set out on their journey and are considered to be digitized.
These figures come from 2016, which is quite alarming considering how fast markets, customers and innovations have become. But especially in smaller companies, the question is asked again and again, what this spook with the digitalization and with the mobile apps is actually about.
You have your livelihood after all, the regular customers have been there for years and about the new customers coming in, you are ultimately well booked. And anyway: Where should you take the time to do that as well?
Whoever thinks like that won't do it forever, because the world keeps turning, and with it digitization and everything that has been given so far. This change cannot be stopped, so if you don't want to be left behind, you should go along with it - and remain successful.
Save in time - and invest in digital structures
In this context, the well-known saying always comes to mind: "Save in time, and you will have in need." If you start planning your digital path early, the need won't arise in the first place.
Early means: do it now, because time is short. Even if you don't see an obvious push in your company, in your industry, and among your customers to make a difference: Don't discount the fact that many forward-thinking competitors around you are forging ahead.
Think about cab companies and what a crisis transportation services like Uber have brought upon the industry. Regardless of the prices, these services delighted many customers with their digital service - because it was so simple:
A few clicks in the app - and the customer saw where the next driver was, when he would be with him, how quickly he would arrive at his destination, how expensive the ride would be. Perfect. At that time, cabs still didn't have a viable system to offer customers all that quickly and easily.
Nevertheless, it's not just about a modern IT infrastructure and clever apps. It's also about agile methods, good service in real time, data-driven thinking and a digital corporate culture. Together, these aspects help to give a business the drive it needs to satisfy its customers and provide them with real benefits in the future.
On this topic, we would like to present a few facts below that will provide you with a motivational boost and inspire you to rethink.
Facts about digitization that will convince you.
A. Habits are changing
People have been changing their habits for years - and shifting more and more activities to the Internet. For some time now, they have been doing this predominantly on the move via smartphones, which are easy to use anytime, anywhere. Especially the impulse-driven search [2] in everyday life demands quick answers, and the desire for prompt processing of, for example, appointments, orders and deliveries is just as present.
Searching in the Yellow Pages is history, and recommendations are nowadays mostly made in social networks on the Internet. If you and your company are not easily accessible here, you will disappear from the field of vision of your existing and potential customers. They will also unconsciously and passively disadvantage you over time in favor of other providers.
B. Make processes more efficient
Properly applied, the new technological possibilities will bring you cost advantages in the flow of orders, inquiries and many other processes. Whether fully automated or partial and supportive:
You can save a lot of costs - and time, which further discounts your products or services. Being with the customer at the right moment and cleverly passing on these savings is in itself a key competitive advantage.
C. Keep opportunity costs low
Due to digital capabilities, your potential customers now feel the need to request a service or product at all hours of the day and night and take the next logical step. With a (partially) automated process, you can support this even at unusual night times.
This way, you already bring first-class service into play. Whether you offer in detail, for example, instant appointment confirmations, pre-orders or information about similar products: Customers love it when they can spontaneously complete such steps. If they can't, most will look for alternatives.
D. Don't forget
Upsells, or downstream post-sales, are becoming more effective thanks to digitized processes. Digitization allows you to learn more about your customers faster and in a more standardized way. This makes it easier to offer customers relevant additional products in an individualized way.
Whether by real-time push notification or data-driven email, whether directly during use, a short time later, or after a year or warranty has expired: with the help of the collected data, this can be fully automated - and mean a significant increase in sales for you with little effort.
Tire with us and ensure your success in the future
The facts mentioned here represent only a small part of the relevant points that speak for digitization as soon as possible. If you are not digitizing your business, you are missing out on sales. More and more and more massively.
Digital transformation is not a one-off project and not done in three steps in a short time. It also doesn't have to lead to the perfect end result right away, but from now on it has to become a constant companion of your success.
Take the first small steps with little time or financial effort and you will see: first results and important feedback will appear after a short time.
Let us share these steps with you - we are happy to receive comments and experience and wish you success!
Links:
[1] http://www.bvdw.org/presseserver/DigitalReadiness/bvdw_digital_readiness_zusammenfassung.pdf
[2] https://www.digiloewe.com/blog/2016/07/auf-den-kontaktpunkt-gebracht/