Blog Article
Of smartwatches, invisible updates and other things
You either like them or you don't. Either way, you could judge smartphones if you don't have one yet. In any case, that's how it's happening to fewer and fewer people in Germany and everywhere else in the world. This small but powerful device is spreading faster than the average entrepreneur would expect. People who quickly Google something do so, well, you know, via their cell phone. Stupid only if you meet then on possible service providers, which are not at all adjusted to it and the searcher, e.g. by a wrong representation completely fast again frighten.
And because that is in such a way, we are proud on you dear users that your enterprises precede here with good examples and your existing and new customers more purposefully mobile are merged. From there, stay on the ball and don't disregard your app. You'll benefit all the more in the future.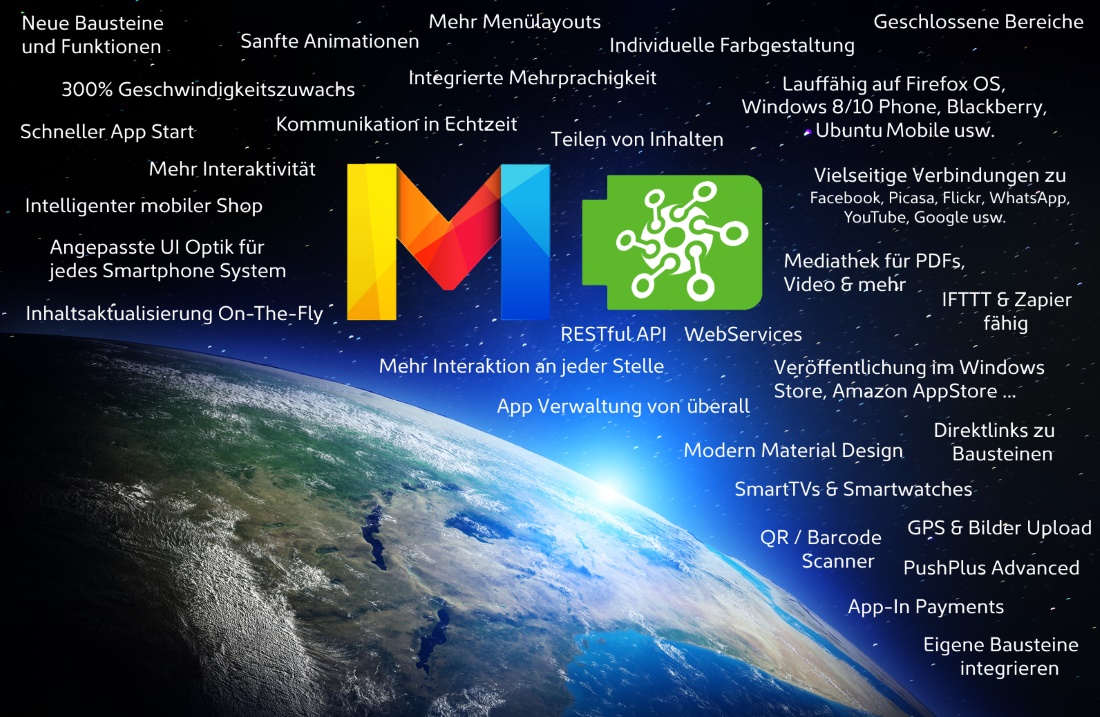 Of invisible updates and what else is happening.
With the Project NG we have shown you where to go in the future. So that a system and thus also your App wants to be prepared for the future, this is subject to a constant modernization. There is a lot that has to happen in secret before the first new functions and visual changes become visible. Our product development invests while you read these lines a lot of time on the goal of these necessary steps to drive forward, so that you just in the future a greater benefit for your app and thus for your users and customers to release.
Small and larger changes under the hood, we therefore already roll out in regular steps to all apps. This happens without your necessary intervention and already enables your users, for example, to start the app almost three times faster, so that they get to your products more quickly and start your app more often. In addition, changes and new content are now also transferred and displayed immediately without a longer reload time, especially with poor data connections. This and much more are already the first recognizable features of our set-up project. So stay tuned for what will follow.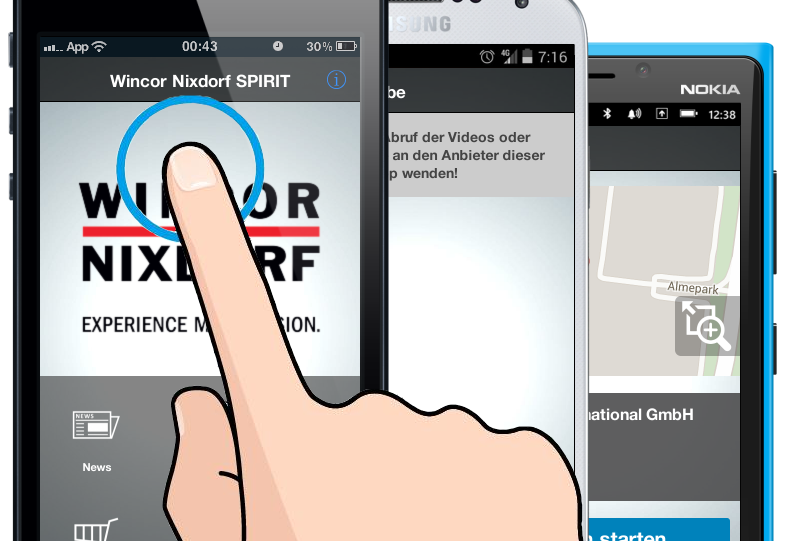 Save the back button. Swipe and Go erh Back.
The screens of modern smartphones are getting bigger, but the thumb to operate them remains the same size. What to do when the back button at the top left keeps moving away and navigating the app becomes a finger straddle? All iPhone and iPad users will be familiar with this problem by now. Save yourself the trouble in the future, because a simple finger swipe to the right will take you from any area within the app to the one above it. This saves power, nerves and makes your apps easier to use. Try it out.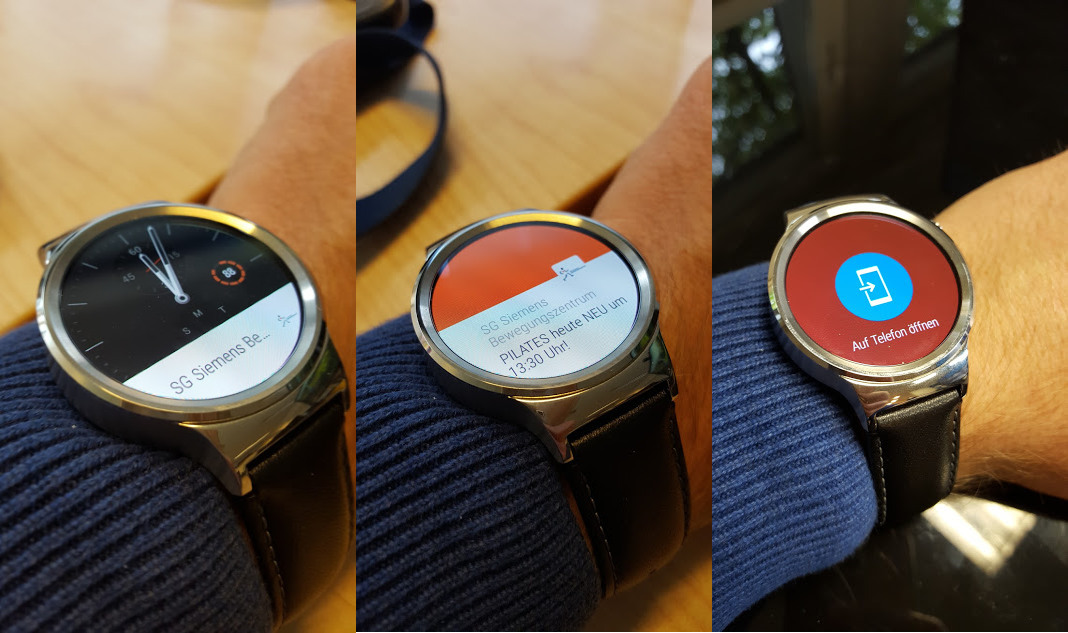 Ready for Smart Push? PushPlus has now also come to the watch.
A modern cell phone alone no longer makes happy. In addition, smart TVs, intelligent car radios and also the so-called smartwatches join. So that you can put your company and your app properly in position here, too, as of late your sent PushPlus notifications are also displayed there in optimal form. This ensures a short path for news, promotions and other important messages on the extended arm of your users. With an active Enterprise package and your published app, you're ready to go. Watches from Apple and with Android Wear are supported. No additional activation is required.

Just drop your AppCenter as an app on PC and Mac now. Not only as a tablet app always right at hand.
You always manage your app on a current Chrome? Then shorten your way there and simply file your access to the app as an app. It's as simple as this: open the App Management in the browser, then click on the right menu with three dashes, i.e. the hamburger menu, and there under "More Tools" click on "Add to Taskbar". After that, you can simply confirm the dialog box. From now on, you will find an icon for the administration directly on your taskbar. This starts the management as a standalone app not only on current tablet PCs.