Update article
Flexible form - An extra of possibilities
For all those who use the form module in a variety of ways, there is now that certain something more to it.
In addition to the facelift and the visual adjustment for more readability, we have added three other smaller new options.
In addition to the updated input fields, there are now three more field types that lead to a better and more accurate input for your users and users.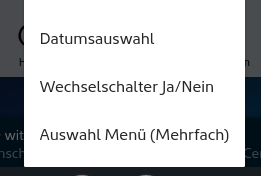 Where previously the date had to be entered manually, now follows a convenient selection dialog. The decision between yes and no now takes over a well-known toggle switch. And if you sometimes don't want to allow only one selection, the multiple selection helps.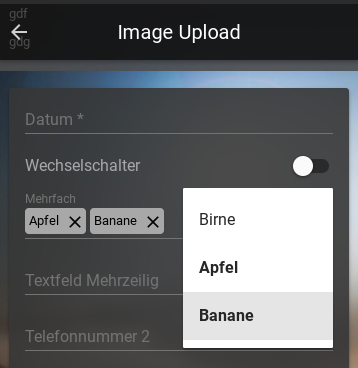 We wish you much success with the use of the field types and look forward to any feedback or suggestions on additional field types you may have.
Update to January 2018: The overview of form fields is now clearer and has two more field types. Now date incl. time and time can be requested separately from the user.