Update article
Gone are the days of lost loyalty cards, double used vouchers ....
A loyalty card that wants to be redeemed at the best moment, but then lost, is more than just annoying. In the case of a card stored electronically, i.e. in the cell phone, this is a real absurdity due to modern technology.
If you have come into contact with our loyalty card module in the past and offered it to your users, you may be familiar with this situation.
From now on you don't have to worry about it, as we have integrated a solution that takes care of the matching of the stamps and stands outside the user device and thus ensures a smooth protection.
It doesn't matter if the user updates his device, resets it or takes a second device to it. The received stamps are now safe from such moments.
Since the matching takes place across multiple devices, it is also possible, for example, the loyalty card can be shared within a family.
How this works is quickly explained. You do not have to set or change anything. For illustration we take the App of Hair Design Diana from Herrieden in Bavaria:
Here you call the loyalty card menu item and see directly the hint displayed above. If you also use the module in your app, all users will also see this message. And that even for users who already have some stamps on the card.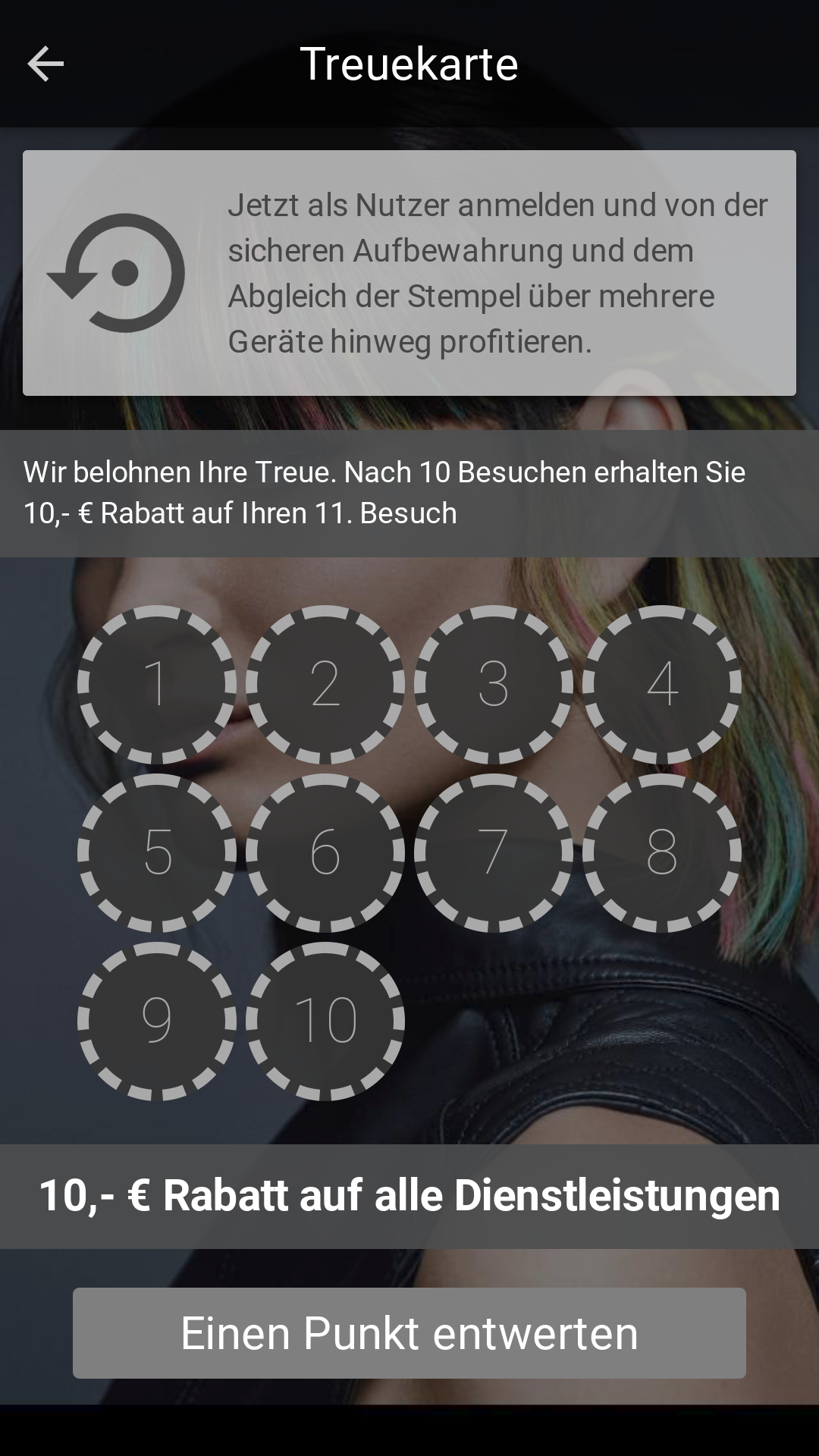 Tapping on the hint will take you directly to the login and registration screen, which can be used to create a user account only by providing the email address.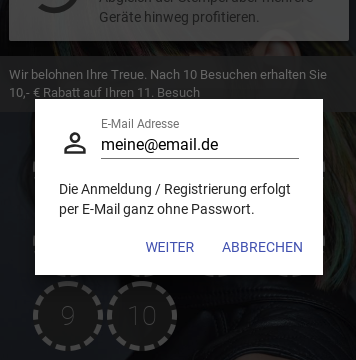 After the successful login, the loyalty card will be secured for the first time and from now on kept up to date. Another manual login is no longer necessary.
We have already explained the procedure used here under Login in the app - clear the way for more personalization and much more.
Signing in your users in the app thus not only ensures the security of the loyalty card, but also, among other things, since the latest for the secure deposit of used discount vouchers, surveys taken and much more.
Just try it out and share it with your users.