Update article
The new flat design for your app is here!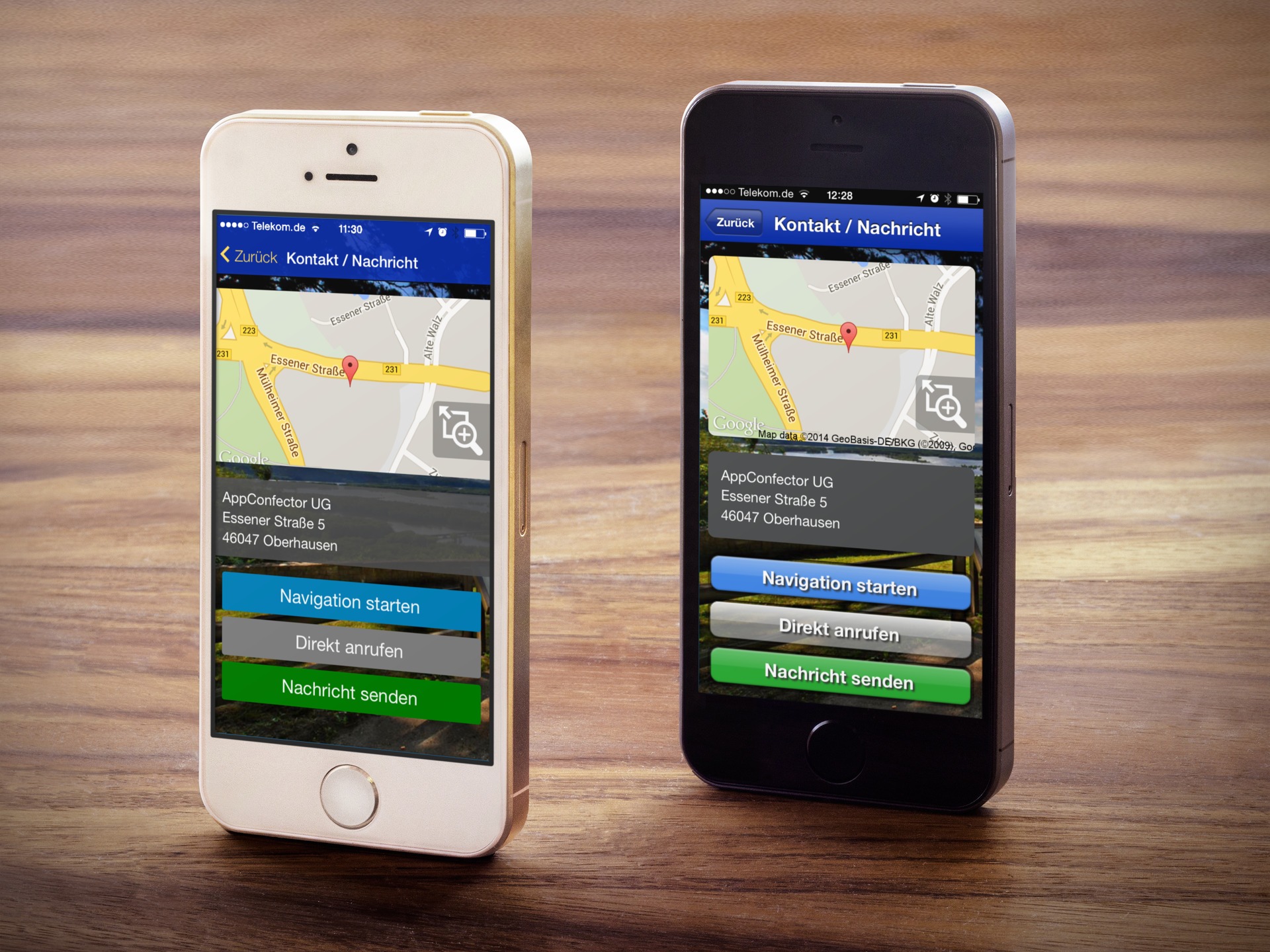 We thought of something and made a little game out of it!
Just open an app from us with your smartphone.
Look at the design and then: shake your phone! (But do not drop! 😉 )
Now look again design. Well? Do you notice anything? Exactly. Now the design is suddenly modern "flat". Now you're gobsmacked!!! So are we! 🙂
This is shaking, not stirring. Today we want to try something new:
By the way, if you shake it again, it will switch back to the old design.
By the way, this only works with an app from digilöwe. If you don't have one yet, you can download one from our homepage for example. Free of charge, of course: Gallery of our entrepreneurs
The new flat design - your advantages are clear
And that in a double sense. The new Flat Design is fully on trend. Leave shadows and three-dimensional shapes behind and move on to elegant, fresh and modern. Put the focus on more content, clear structures and less distraction in your app as well.
Leave a contemporary impression on your new and existing customers and app users.
With the new flat design, you ll bring your mobile offering up to date in design and also technically.
As one of the first, you will then also rely on the two trendy effects translucency and the three-dimensional parallax effect for your mobile app on the Internet and in the stores in this form. Depending on the supported smartphone and the selected App package, you thus reinforce the first positive impression users have of your mobile offering.
To activate the flat design permanently
In the administration area of the app under "Design" and there under "Menu layout & Co." activate the new modern flat design permanently.
Try it out with other color combinations, so that you can perhaps find an alternative and perfectly adapted to your company color for the app design
You are unsure? Let your users have a say!
Let your customers shake it up and then decide which design they prefer. For example, start a survey or share these instructions on your homepage or on your Facebook page!
You are an app user and the design does not change anymore? If the design does not change anymore when shaking, the app has already been permanently converted to the new design by the respective company. In that case, simply select another app from the gallery.
What does the app grandpa say about the new design?
What do you think of the new design? We welcome comments and links!
Don't have an app yet? Find out why an app is so important for entrepreneurs here.
Would you like an example of an enterprise app? Check it out here, here, here or here!
Want to create your own app with modern design for your business? Start here: create-app
And here find helpful tips to get started.