Update article
New feature: Google Maps integration!
Feature News:
From now on a Google Maps integration is available for all apps! So from now on your customers can get directions to you directly via the app: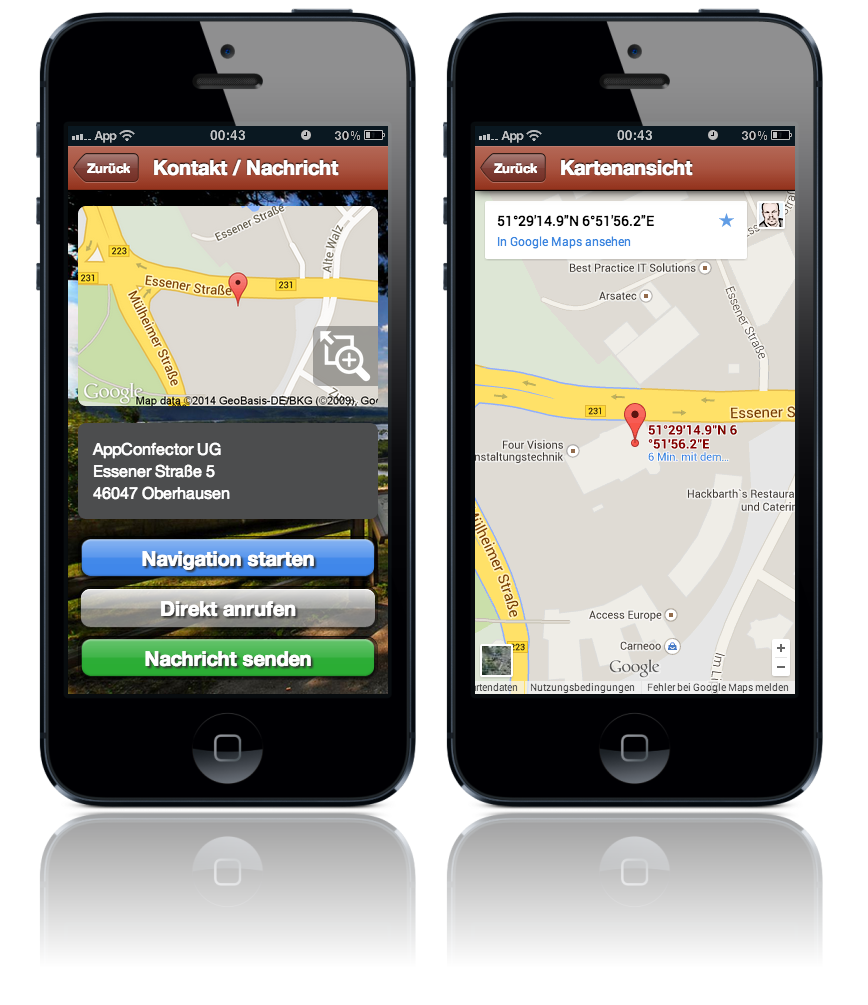 Simply store the desired address in the contact module and the map display will be integrated automatically.
In addition, there is an extra bonus for all premium users, which in this case means an extra button: When you or your customers click on the new "Start Navigation" button, an external navigation app is started (Google Maps or Apple Maps), which sends your customers directly to your store
And because our developers were already at it, they have also made the whole map display for enterprise apps interactive.
Another new feature fancy? Maybe this one? PushPlus
What do you think of this new feature? Is it helpful for you? Write to us! We are looking forward to your opinion!