Update article
Paper was yesterday! Reach customers with mobile coupons!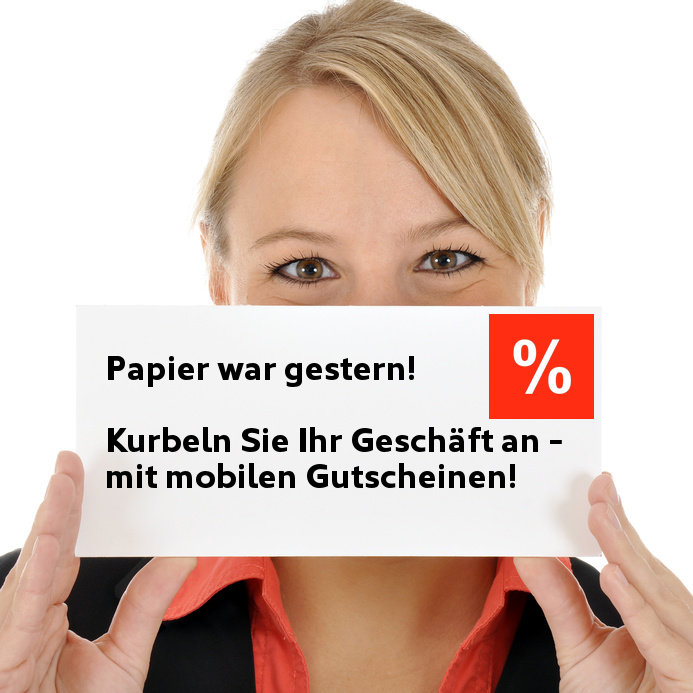 Customers love coupons! Every third household has already redeemed a voucher. Still the paper voucher is of course the most used, but our world is becoming increasingly mobile. Without smartphone today no one goes out of the house. More and more is done with the small smart phones websites esuchen, communicate anyway and shopping is also increasingly online. Keeping up with the times is therefore more important than ever for companies. Because online is fast. Therefore, the mobile voucher is also on the rise and thus the voucher of the future.
The discount promotion of the future: safe and fast!
Mobile means adapted to the modern lifestyle of your customers. As a premium customer, you can set up your customers to receive coupons directly on their smartphone and also redeem them with it in your store. No need to print. Each voucher you create is redeemable only once, protecting you as a business owner from abuse. And with the new PushPlus for Enterprise customers, you can even present your discount promotions as push notification to your customers' cell phone display.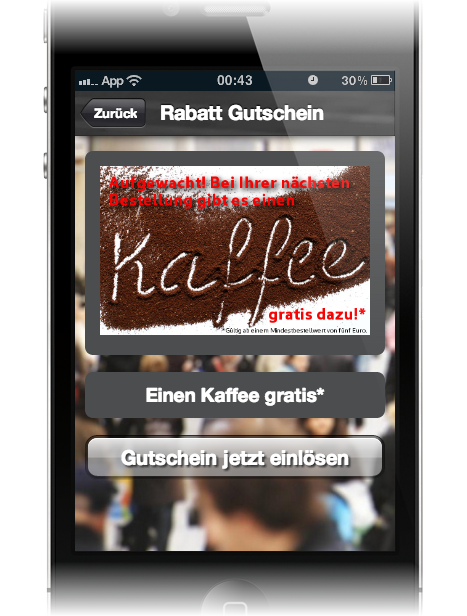 How to easily create a coupon with your app from digilöwe:
Your app has a built-in coupon feature that allows you to easily and quickly create and send discount promotions for your customers. In the app management simply click on the voucher icon, enter the number and value per item - for example, "5 euros off your next purchase" or "A small pizza free with your next order" - and you're ready to share your voucher.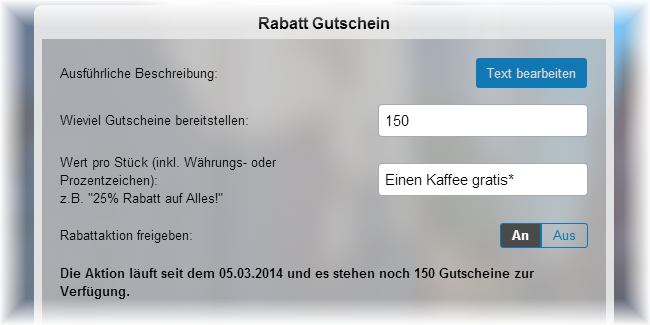 In addition, of course, your app has the ability to customize your discount promotion. Under "Edit text" you have the possibility to insert and design graphics, images and detailed texts. With mobile coupons, completely new possibilities arise. For example, for completely spontaneous voucher campaigns to revive times with weaker sales. Just try it out and see what happens. Best to do it today!
Have you already had experience with the new mobile vouchers? How do you like this feature? Write to us. We look forward to it!