Update article
How a live & real-time chat boosts your communication
Users who previously wanted to get in touch with you had the option between contact forms, phone calls and emails.
To enable even faster and more direct communication for your users, you can now resort to the means of all means and integrate a live or real-time chat into the app.

For this, we have now created a suitable connection between your app and the popular chat and communication provider Chatra.io. Via the new module, a deeper connection with your users can be created already with the free access. All without any additional installation on the devices. WhatsApp or a login within the app is not necessary.
Here it also does not matter whether your app is started on the smartphone, tablet or desktop, ie PC or Mac.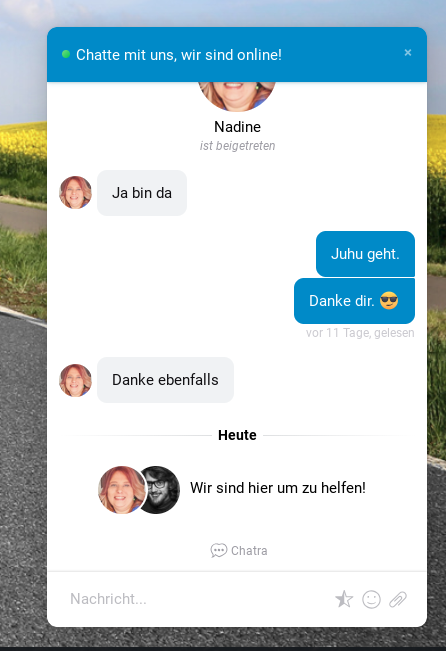 You can start right away with a current premium package. You want to know how the chat extension feels, an then simply write to us via our website or in the app administration via the chat icon at the bottom right.