Blog Article
An enterprise app is worthless ...
...at least without a promotional strategy.
These tips will help you get the word out about your app.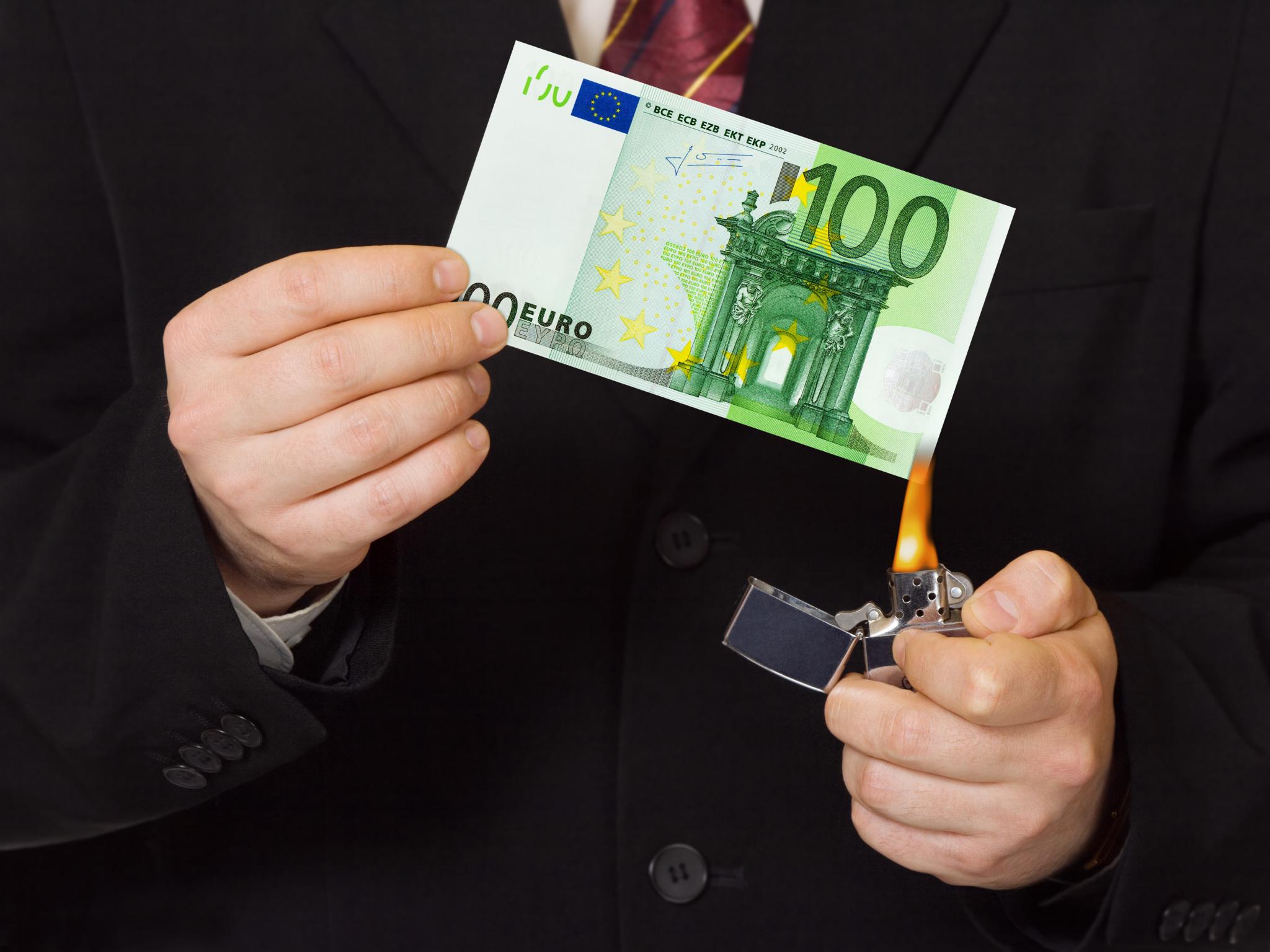 I'm sure you didn't think your app would have any value for your business. And neither did we, of course. The headline is true anyway, because:
A company app is worthless as long as no one knows about it!
So here we give you tips on the ways in which you can advertise the app you have created. Attract new customers and increase your sales that way.
It's quite simple: make your app known!
You don't have an app for your business yet? Then you can get risk-free, free and kinderleicht at digilöwe create one.
This is how your app becomes valuable for your business:
Your mobile marketing and promotion for your app should ideally start before you have created your app, so that the app already gets its first users right after release. But of course, our tips also work for apps that have already been published.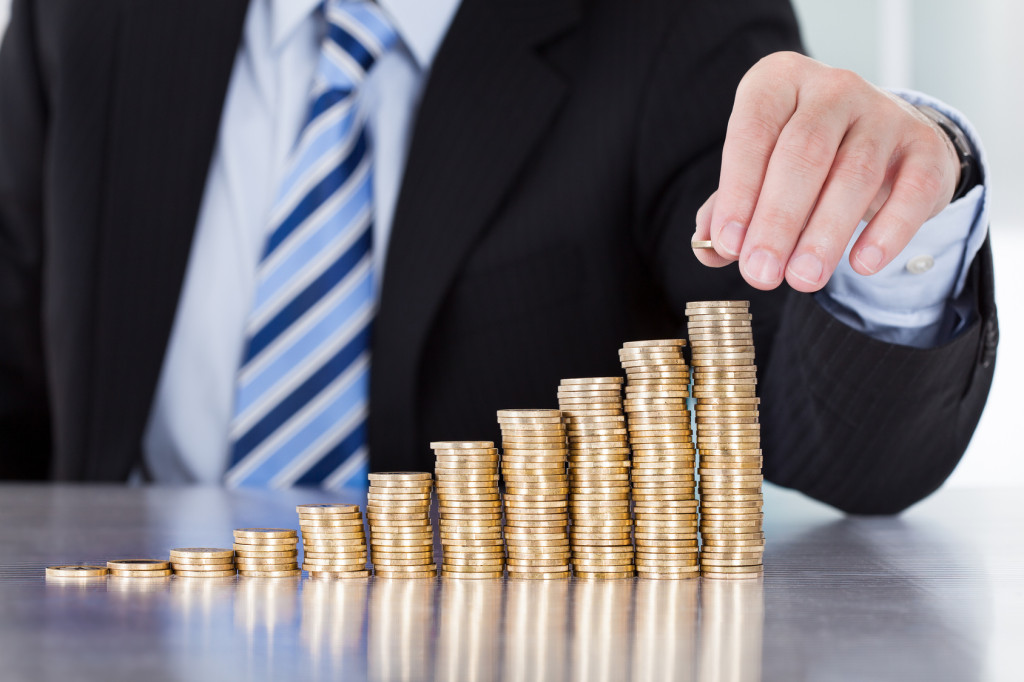 Start at your website. Place the information that there will be an app soon, well visible on your homepage. Ideally, of course, on the home page. (A customer example: GoWildWest) Create best additionally a separate subpage / landing page for your app, on which you explain in detail the benefits of the same. And last: additionally write about the future app in your company blog - if available.
Here is a customer example for such a subpage or even landing page: Pizzeria David
Tips for a good landing page:
On a good landing page belong the following things:
An explanation of why you want to offer your customers the service of an app, how the idea came about and what features your app will have.
Information about the possibilities that the customer will have with your app. For example, purchase goods on the go at any time, reserve a table, receive exclusive information and coupons only for app users via push message, etc. The benefits must become clear to your customers so that they download the app.
Information about the future actions that will be launched with the app.
The expected release date of the app.
An appealing image.
And then when the app is ready, complete the page as follows:
Upload one or more screenshots of your app.
Link to the download page with a brief explanation of each download option, i.e. via direct link via mobile browser, via QR code or via the app.
Publish current information about future planned actions in connection with your app
So a download page looks like, for example: Dean Collins App
Extra tip: After publishing, also enable smart redirection, so your customers will automatically go to the mobile web view of the app and can use it without downloading it.
Link everywhere to the landing page of your app or, after publishing, directly to the download page. For example, on all your social media channels like Facebook, Google+, Twitter, Instagram....
Continue to promote your app regularly on your social media channels after the release. For example, launch exclusive ad campaigns for app users or entice them with mobile coupons to increase user rates.
For example, like this: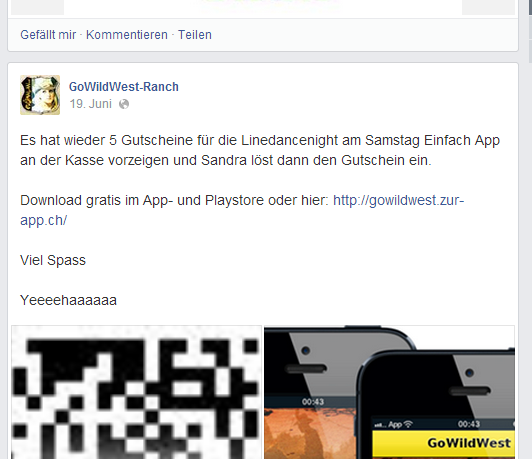 For more on GoWildWest Ranch, click here: Testimonial
Or so: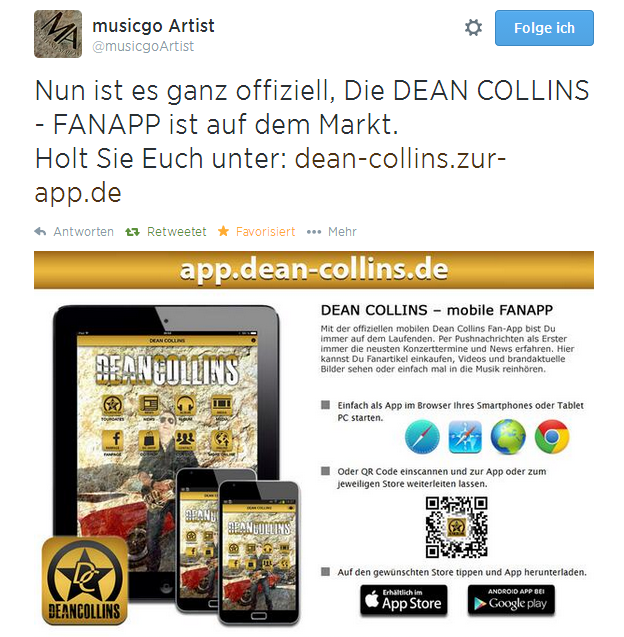 For more on Dean Collins click here: Testimonial
ask your fans and followers to "like" and share the information. A small request often has a big effect there. So you increase your reach in addition.
Create a video about your app, in which you explain the benefits and features of your app to your customers pictorially. So, for example, our entrepreneur Michael Ehry has also done: To the video Also link this video on your landing page and post it on Facebook and Co.
Also in your email communication, your newsletter for example, the reference to the app should not be missing.
And how about a Podcast as an advertising tool? How that goes Wikipedia explains in detail: Podcast produce
Don't forget the paper in this mobile world. Your advertising flyer surely still has room for a small app advertisement, for example the QR code and a short info with screenshot of the app. Also in letters, on posters, menus on display and on business cards can be nicely accommodate QR codes.
In addition, mention personally or by phone when contacting customers your app. So your customers are directly informed and can ask questions and possibly even make requests. And after the publication you get additional valuable feedback.
On other advertising channels, such as radio and television, you can integrate the information about your app of course.
List worked off? Great! Then it can go on. For example, with your first promotion - a mobile voucher.
You can find more information about mobile marketing here: To the article
Did we forget anything else? How do you advertise your app? What type of advertising do you have the most success with? We look forward to your comments!
PS: You are now a mobile company. Target your ads to that as well. Recently there is an interesting article about it with further information: Here